Okay, I need help I'm afraid.
I thought I had it sussed, in that I thought I had set up my OCTA-CAPTURE for SO3 the same as I had done for SONAR. That is, 44.1kHz and 24bit.
After the crash I metioned earlier I had to shut down my PC entirely because no matter what I tried I couldn't get SO3 to recognise my O-C
Anyway, got back into SO3, having re-booted and I thought I'd better check all the settings.
And, in which case, I might as well start from scratch.
When I go to Options, while not in a Song, and go to the Audio Setup page and then select the Audio Device tab, I see the following:-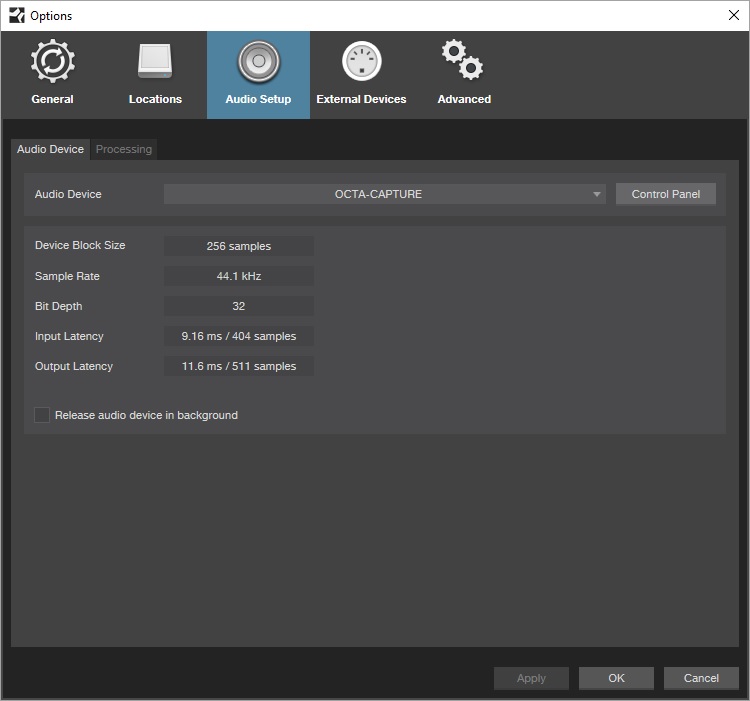 and the Processing tab looks like this:-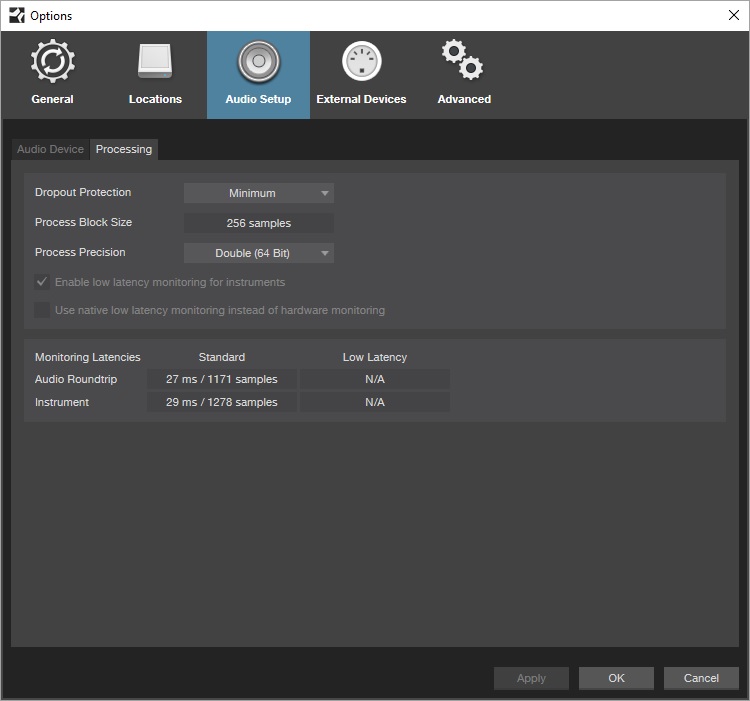 As you can see, my Sample Rate is 44.1kHz, and is how I want it.
But the Bit Depth is 32, and I want this to be 24, and I have no idea how to change it. I have looked at the documentation and I cannot find anything, even when I search for "bit depth." Doesn't mention it in the audio setup part of the manual.
If I then open a Song and look at the Options, General, I get this:-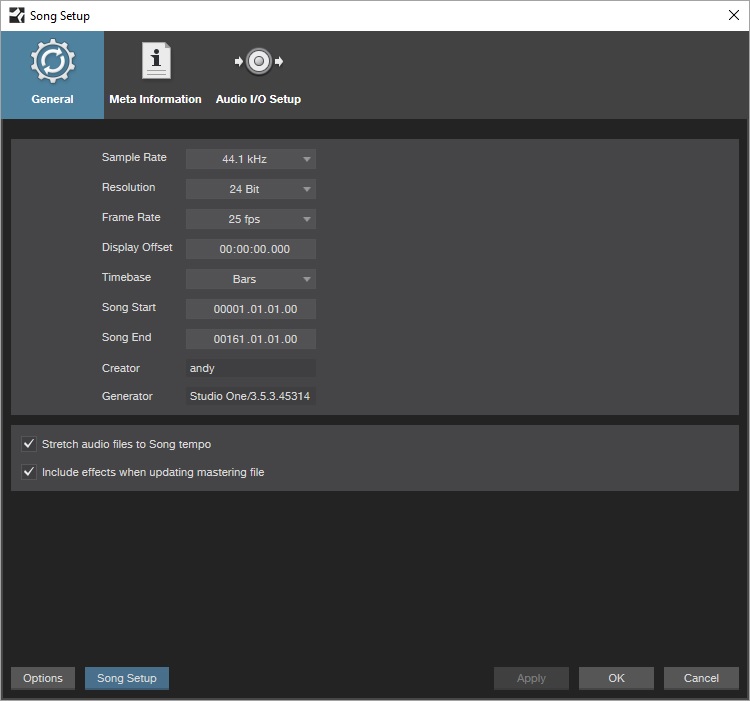 As you can see, the Song Resolution is set to 24 bit, but if I open any of the bounced WAV files in Sound Forge they are 32 bit. And the WAV files in the Media folder are 24bit files.
When I bounce a MIDI track to audio I do not get asked at what bit depth and I cannot find a setting for the bit depth of bounced audio.
This is properly doing me old brain in... Wasn't a problem in SONAR... Everything I did, bounce, export, and what have you, it was 44.1kHz/24bit
I thought it might be something I could set from the O-C control panel, but I cannot...
So, that's one thing.
The other thing is, on the Processing page, what are the pitfalls of selecting either single (32 bit) or double (64 bit) precision?
Sorry about this... Quite funny really because I feel like a right noob all over again haha
---
Hmmm... Done some more research... Perhaps I should just go with 32bit for the Song setup as well... Going to bed now...